Engineering and manufacturing of crushing solutions
MECAROANNE, a French manufacturer, is known for the manufacture of its Grinders, Lump-Breakers and Crushers, and its customised approach for each of the crushing solutions required by its customers. The company has a design office and a test laboratory, and any new application or specifications can be implemented by carrying out grinding tests to validate the feasibility of the project using our devices and can also be complemented by a 3D Preliminary Draft, for complete installations, for example. Each device or process can be custom designed and especially adapted to its application.
These devices have a capacity ranging from a few hundred kilos per hour (laboratories), up to 200 T/h (industries, quarries, etc.). The particle size reduction rate of these machines can exceed 1/10. Regardless of the type or size of the device, MECAROANNE pays particular attention to ensure the required robustness.
MECAROANNE offers a standard range of equipment for crushing, breaking and grinding. We currently have 5 major technologies:
Customised and turnkey projects
MECAROANNE can also produce customised equipment entirely based on customer specifications. In this case, our design office produces a suitable design for the devices according to the specifications given:
Adjustable centre-to-centre distance
Reversal of rotor on foreign bodies
Stainless steel device
Autonomous machine
Compact size
Specific environment
Product temperature
In order to provide a complete grinding solution to our customers, MECAROANNE is ready to supply peripheral equipment for our devices:
Feeder, conveyor, screw, screen, vibrating feeder
Chassis, hopper, chute, maintenance platform
Electrical cabinet, dust removal unit
MECAROANNE is thus able to provide a turnkey process for internally controlled implementation throughout the duration of the project.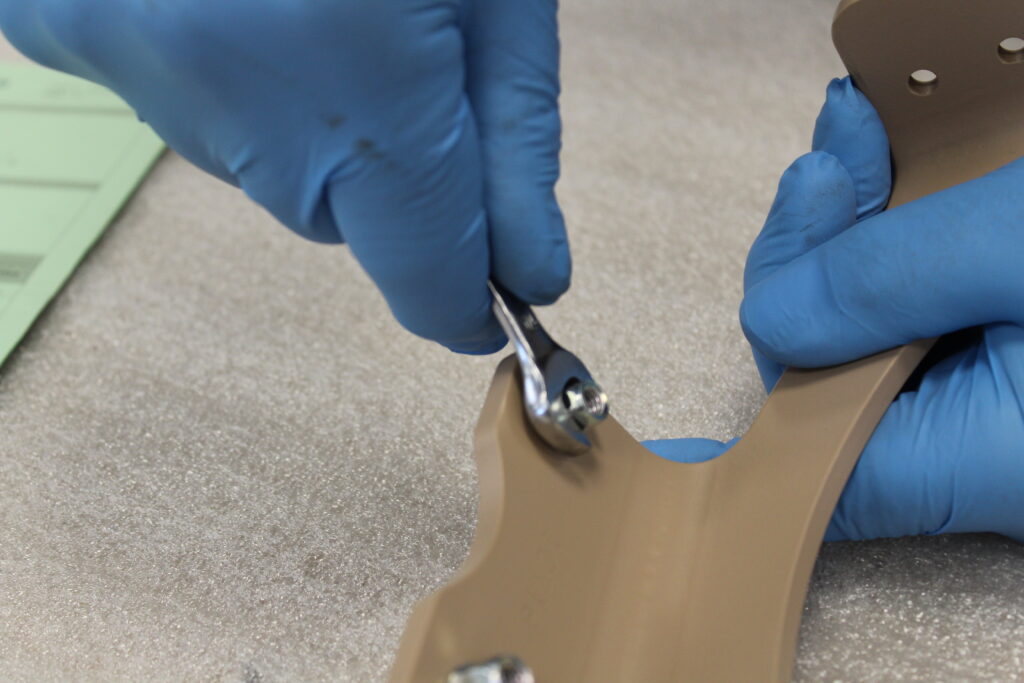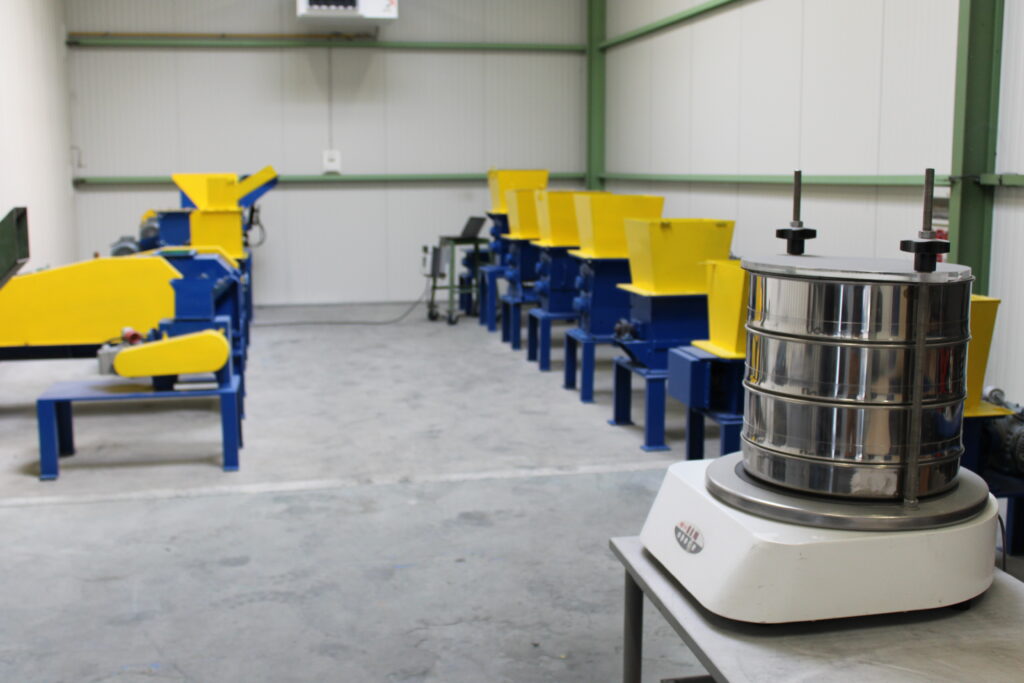 Test laboratory and equipment rentals
As one of MECAROANNE's priorities is the reliability of our equipment, we have a testing laboratory in our workshops, where all our technologies are used.
The devices are used to conduct various preliminary test phases in our workshops for each new project requiring them in order to validate feasibility.
Before the final investment stage, our test equipment can be rented by our customers for a few weeks.
The testing conducted in our MECAROANNE workshops on a few dozens of kilos can thus be confirmed on an industrial scale and in actual conditions.
Manufacture of wear
and maintenance parts
Finally, all our devices are machined, assembled and tested in our workshops. The continuity between each of our activities allows us to combine flexibility and performance in the complete management of our projects. The strength of our group allows us to manage the complete life span of a device or facility and, thus, to offer turnkey projects: Design, Manufacturing, Trial Assembly, On-Site Assembly, Start-Up, Spare Parts, Repair.
To maintain the devices we manufacture, MECAROANNE has a minimum stock of regular and standard wear parts. With the exception of foundry equipment, all parts for our devices are machined in our workshops. Our after-sales service also offers the complete repair of MECAROANNE devices, in our workshops or at the customer's facilities.